Excellent Exercise! is a 11th episode from Season 6 of Barney & Friends.
Plot
Barney, Baby Bop, and the kids learn about exercises and activites.
Cast
Barney
Baby Bop
Stephen
Jeff
Danny
Jill
Songs
Notes
Barney has his Season 6 voice and 1999-2002 costume.
Baby Bop has her Season 4-6 voice and December 1997-2002 costume.
The Barney costume used in this episode was also seen in the episode of the same name.
The musical arrangements used in this episode were also heard in the episode of the same name.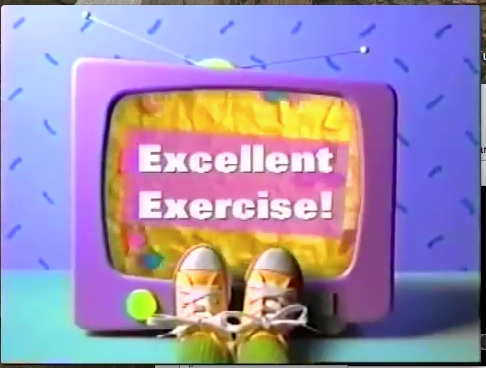 Ad blocker interference detected!
Wikia is a free-to-use site that makes money from advertising. We have a modified experience for viewers using ad blockers

Wikia is not accessible if you've made further modifications. Remove the custom ad blocker rule(s) and the page will load as expected.