Season 1 is a first season from Barney & Friends.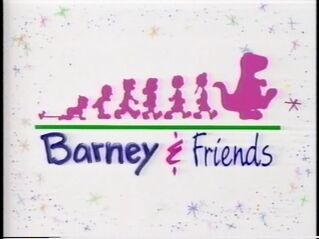 Episodes
Trivia
Barney has his Season 1 voice, and 2002 costume.
Baby Bop has her Season 1 voice, and 2001-2003 costume.
The Barney & Friends Funding, Opening funding Michael's voice work show, and Closing funding Min's voice work show.
This marks first time of the Season 1 Barney doll.
This marks debut of the Min, Tosha, and Shawn, since Kathy's first appearance of the "Rock with Barney".
The Season 1 Barney Says Segment is used, second was "Season 2", Season 4-6, and "Season 12" is used.
This first time of the "The Barney Bag", Barney Says Segment, and Barney & Friends Season 1-3 end credits music is used.
The Barney & Friends Season 1-3 end credits is used.
The first aired on PBS of Barney & Friends is used.
This marks first TV Series of the Backyard Gang Cast (Michael, Tina, Luci, and Derek), while Baby Bop, and Barney are used. their 2nd show is World of imagination.
When Guy Say "This is PBS!" is used.
Complete Episode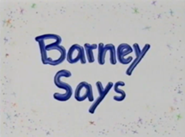 Ad blocker interference detected!
Wikia is a free-to-use site that makes money from advertising. We have a modified experience for viewers using ad blockers

Wikia is not accessible if you've made further modifications. Remove the custom ad blocker rule(s) and the page will load as expected.